Newsletters
This section of our website is dedicated to the newsletters we send out to our parents and carers. At Florence Melly Community Primary School we understand the importance of keeping our stakeholders up to date with what is going on in school. It is of paramount importance and we ensure that a newsletter is sent out every week. If you would like a paper copy of the newsletter, please visit the display area in reception and help yourself!
If you have any suggestions as to how we can improve our weekly newsletter, please do not hesitate to contact Mr Leach, who puts these together: a.leach@fmp.liverpool.sch.uk.
Newsletters 2020/21
Our latest newsletter can be accessed by clicking the following link: Newsletter 20/11/20.
Last week's newsletter is available here: Newsletter 13/11/20.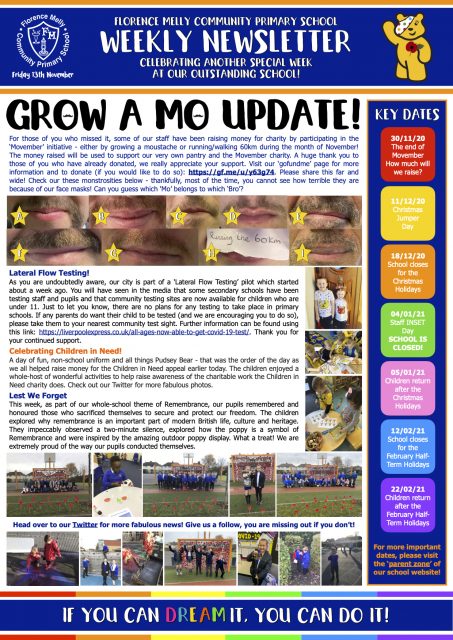 Previous week's newsletters are available below:
Historical Newsletters from 2019/20
Historical Newsletters from 2018/19
Historical Newsletters from 2017/18